The Fragility, Conflict and Security cluster explores the ways in which information based on Earth Observation (EO) can support development projects in states affected by fragility, conflict or violence.
Conflicts and violence might be caused by a variety of factors, triggered by social, political, environmental, economic or other security related issues. Avoiding the escalation of conflict and violence as well as effectively targeting reconstruction and development initiatives post-conflicts are crucial to sustainable development. This is where EO can play a key role, providing information regarding elections, displaced persons, damaged areas or ongoing emergencies among other topics. The picture is an example where EO data has been used to detect and map settlements that have been either fully or partially destroyed in Myanmar: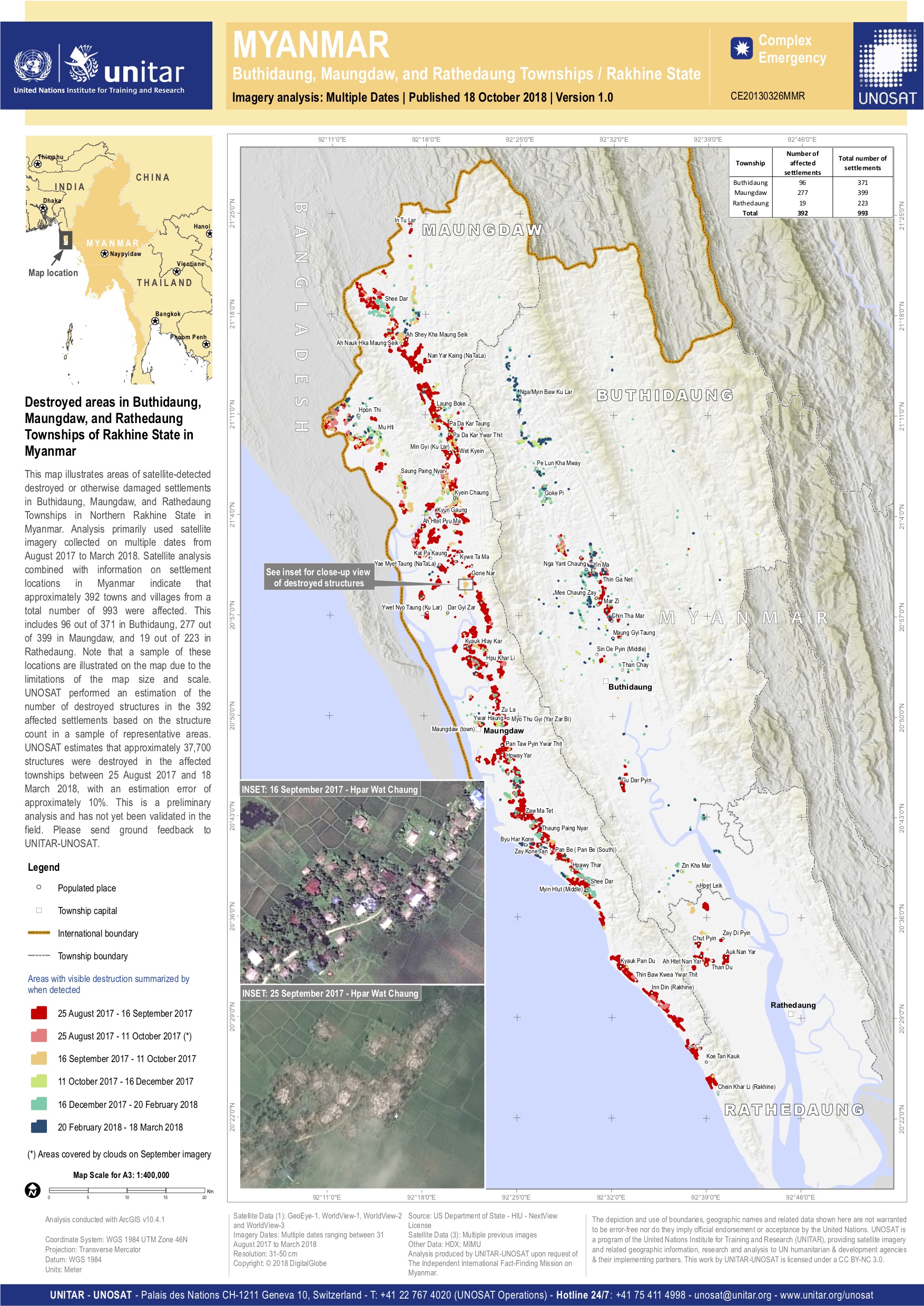 The early trials will test the use of Earth Observation based information for the benefit of development projects. Partners have been carefully assessing the information needs of key stakeholders from development projects financed by the World Bank, and are currently in the process of preparing trials in the priority areas identified.